You can find the current menu of the Studentenwerk Oberfranken here.
On weekdays from 11:30 a.m. to 1:30 p.m. you will be provided with fresh meals at reasonable student prices here (Güterstraße 5).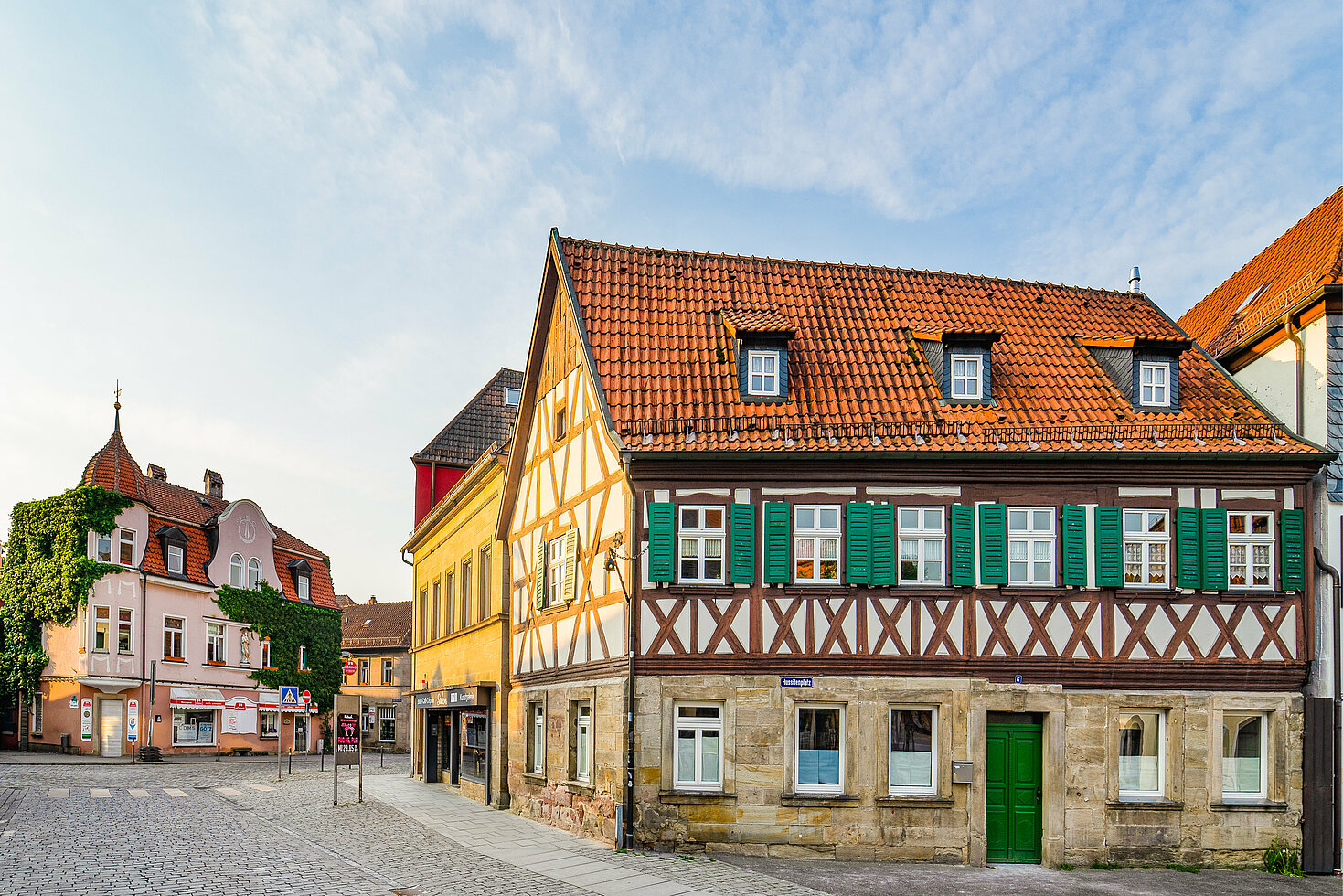 From beer garden to tiled stove
Because the LCC is in the middle of the city, there are numerous other options in the afternoon and evening. From beer gardens in summer to tiled stoves in winter, from regional to international cuisine, from small snacks in between to cafés with fresh cakes to extended dinners: In Kronach, everything is just around the corner and there is something for every taste.
Google Maps
The protection of your data is important for us.
Click on "Activate" to allow us requesting google servers to show Google Maps.